Salazar Art Reception
Event Date:

5/9/2015
Reception: 1 to 3 pm
Location: Color Wheel Gallery 65
Phone Number: 703-356-6345
Address:
1374 Chain Bridge Road
McLean, VA 22101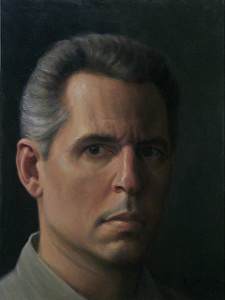 On Saturday, May 9, 2015, from 1 to 3 pm, Color Wheel Gallery 65 will host an Art Reception for Ed Salazar.
Salazar began his formal art education at St. Petersburg College in Florida at the age of 18. After moving to New York in 1984, he became a successful illustrator of Biblical and historical subjects, producing some 300 paintings in more than 20 years. His illustrations have appeared in many books, calendars, and journals, some of which enjoy an international circulation in several languages.
He resides in Brewster, New York, where he also enjoys painting equestrian portraits, still life, and landscapes. Salazar believes that regardless of the subject one paints, the key elements of successful painting consist in good composition, correct drawing, accurate values, naturalistic color, variety of edges and textures, as well as dexterity in brushwork. As a result of consistently meeting this criteria, his painting style has been described as "very natural," "lifelike," "dignified," "powerful," "classic."
Light refreshments will be served. RSVP to Gallery 65 at 703-356-6345, ext. 165, or on Facebook is appreciated.